Recognised internationally as a centre of excellence for dance and performance, Shawbrook has fostered a nurturing environment of dance creativity for over 30 years. From humble beginnings, Shawbrook Dance is now home to dance studios, a theatre, an outdoor studio, forest walks and a range of on-site accommodation, including Forest Cabins in the woods.
Once a year we accept applications for supported residencies, through our annual programme of events, supported by the Arts Council. Outside of that, Shawbrook is available to artists who wish to avail of our facilities. Read on to discover the magical facilities we have to offer.
If you are interested in booking studios, artists apartments or cabins please email: shawbrook[@]gmail.com / catharinalouw[@]gmail.com
Shawbrook Studios and Accommodation
Three studios and one small theatre

Residential dormitories and apartments

Fully equipped catering space

Summer house

Meditation room (tree house)

Power showers

Forest walks
Studios
Large studio with sprung, harlequin floor and mirrors

Small studio with wooden floor. This studio can covert to a small black box theatre with excellent acoustics, and seating for 50 people. There is access to changing room, foyer and lavatories.

Outdoor Forest studio with sprung floor and covering over-head. This can be used as a performance space which has room and sight-lines for up to 300 people. There is access to mains for lighting and sound. Covered, secure technician box on-site. Covered, secure dressing room on site.
Accommodation
2-bedroom apartment sleeps 4/5 with en suite (bath & shower) & kitchenette.

1 large bedsit with two beds with lavatory & basin.

21-bed dorm with 4 showers, 2 toilets & 3 sinks. One huge shower area/wet room with sauna.

2 forest dwellings without electricity, Eco-toilet nearby. These do not yet have toilet or wash facilities.

Summer House - cooking facility and eating area. Caters for up to 30 people.
Artists Apartment with Self-catering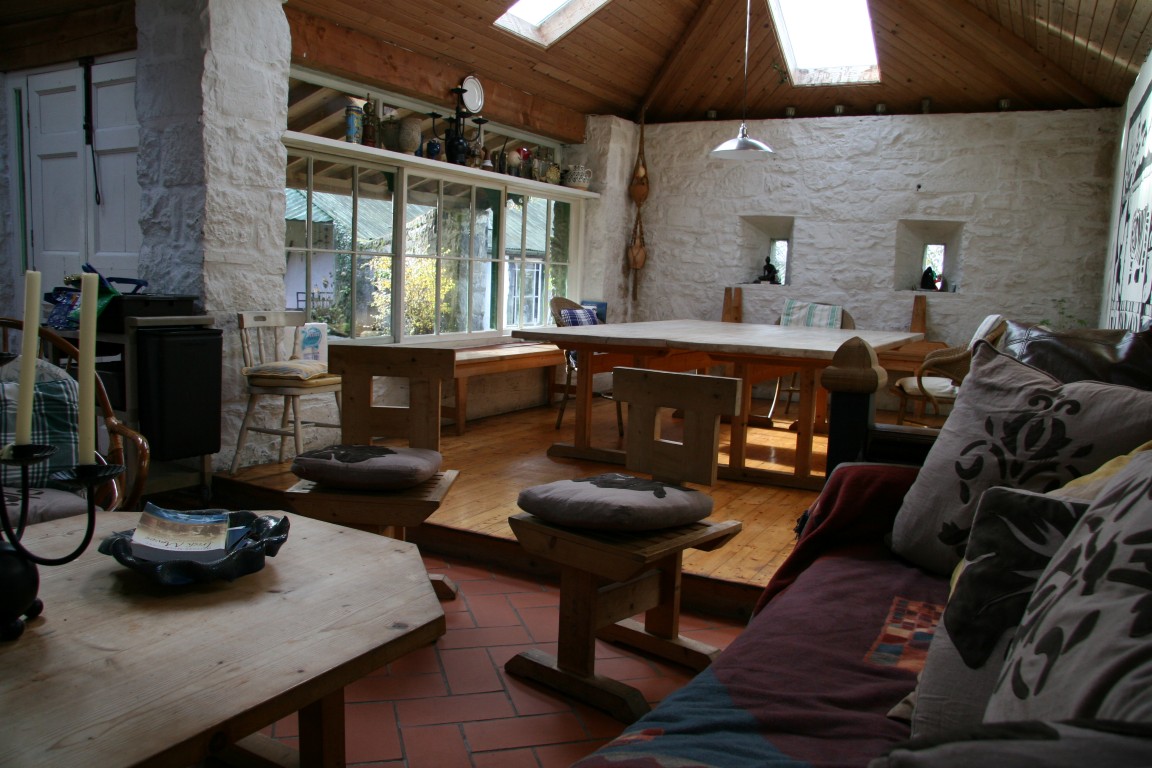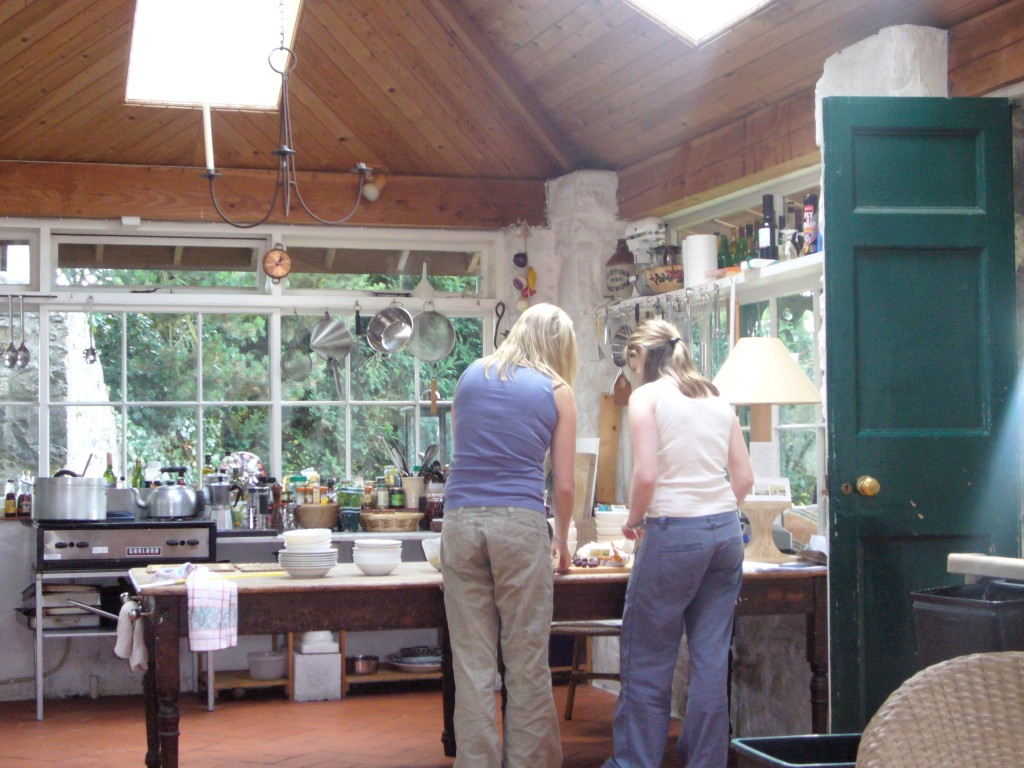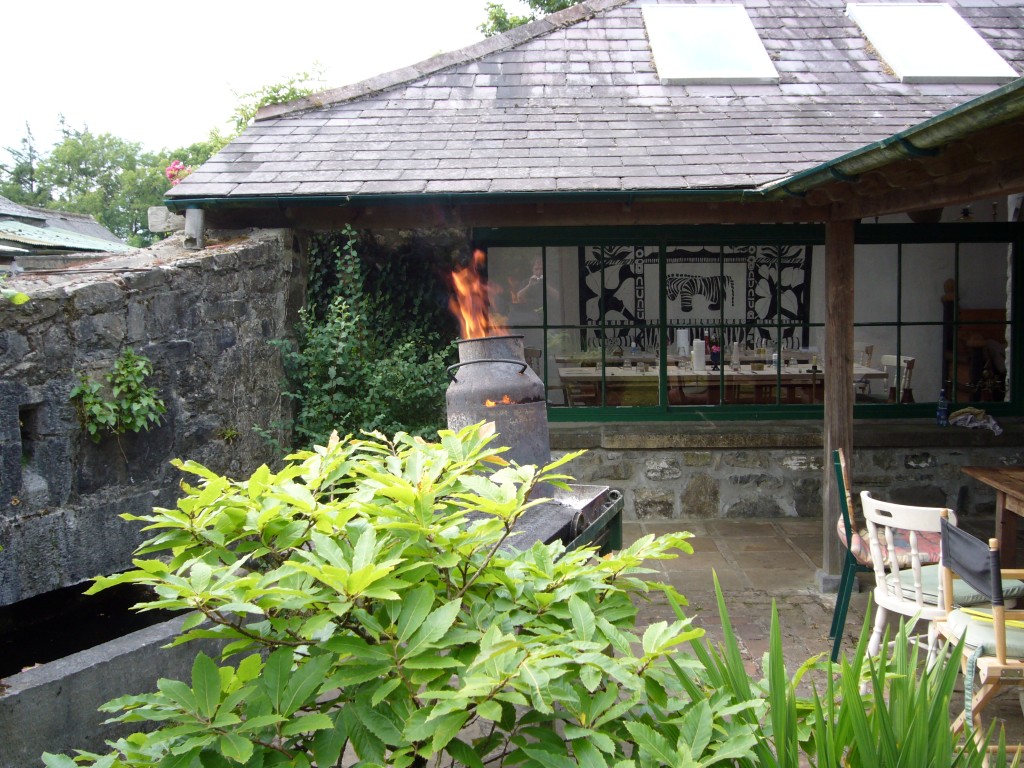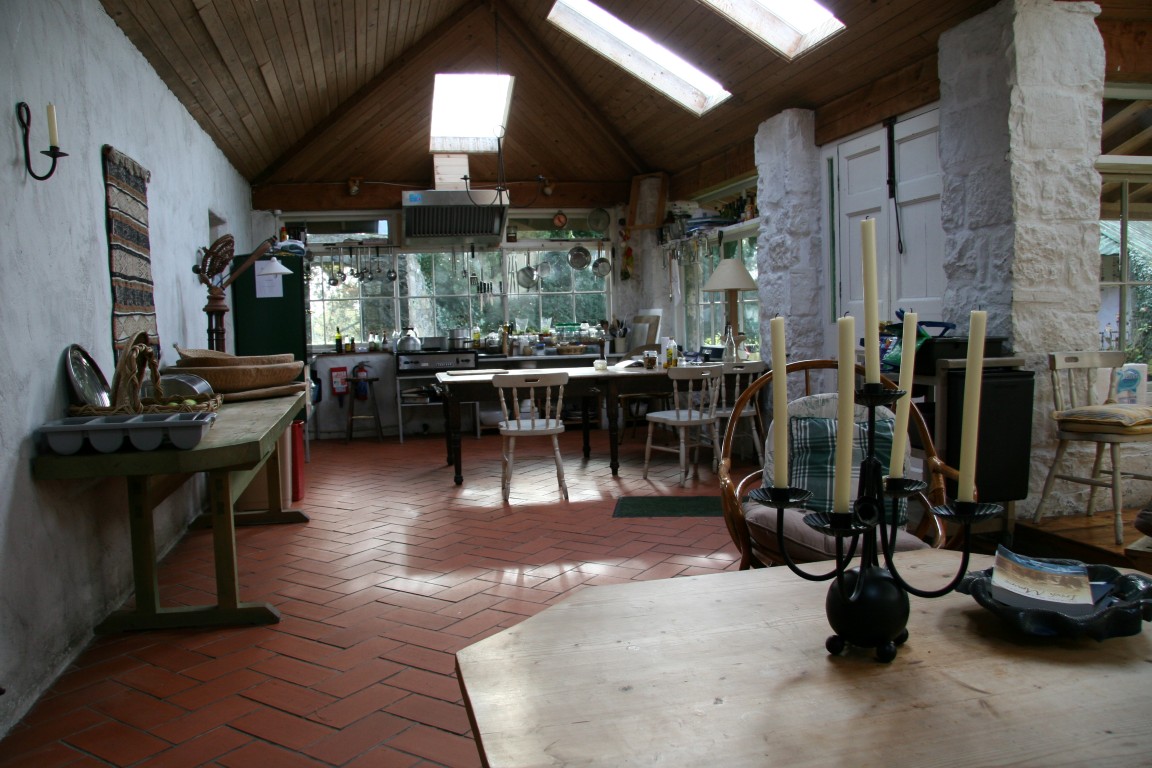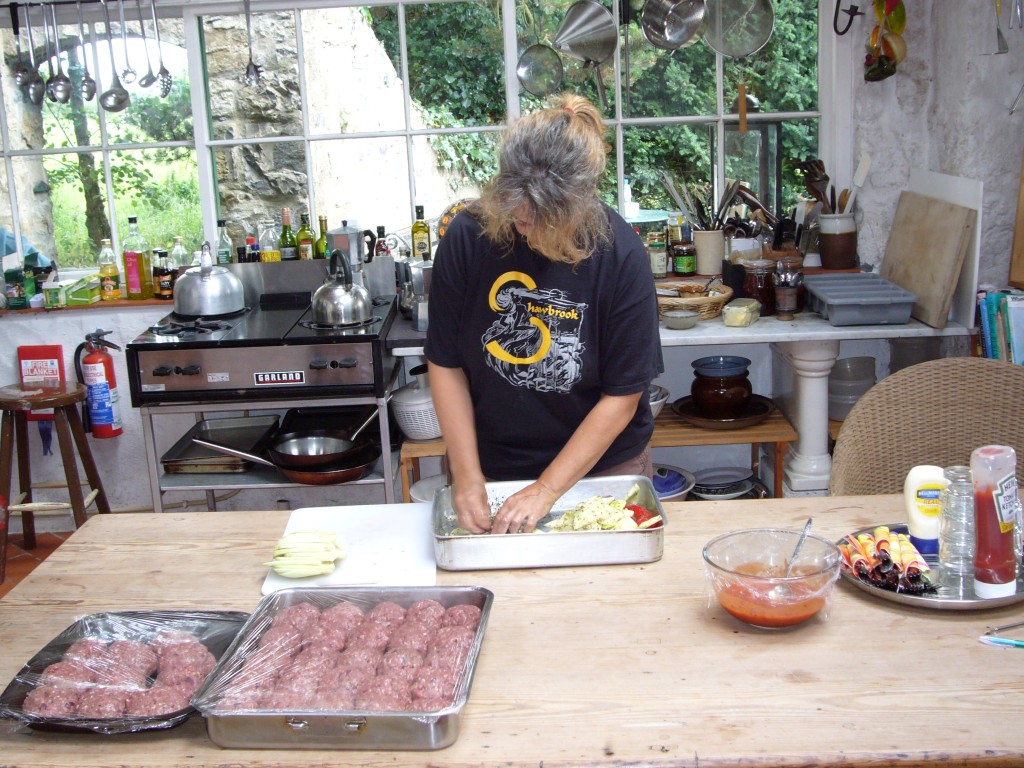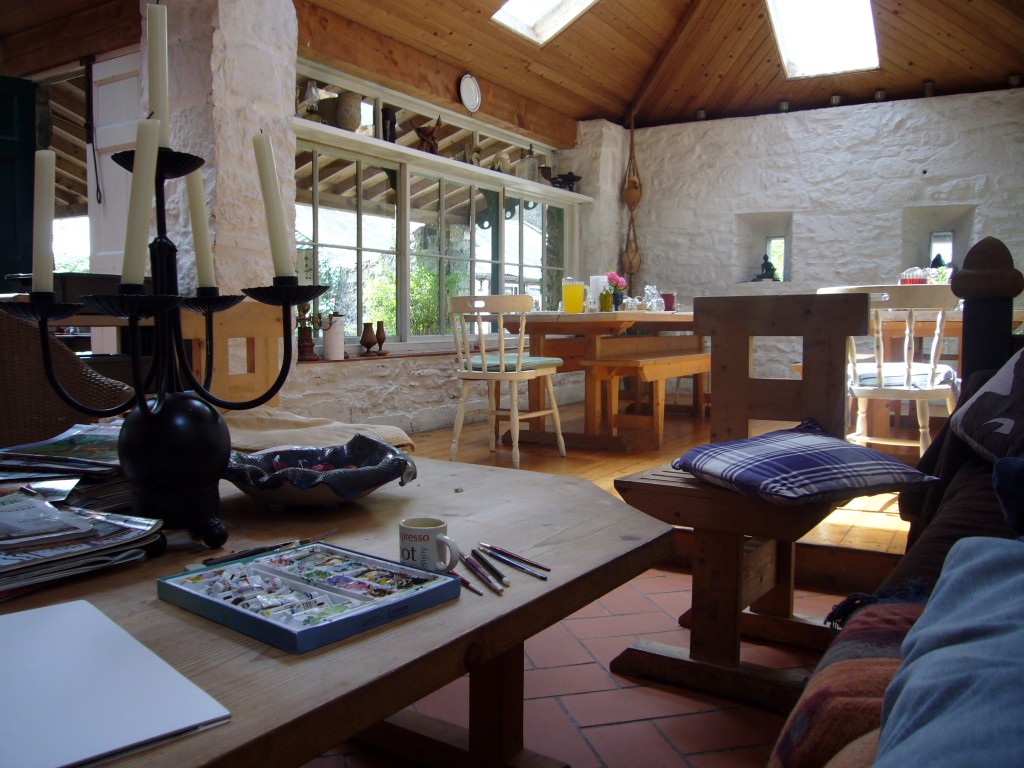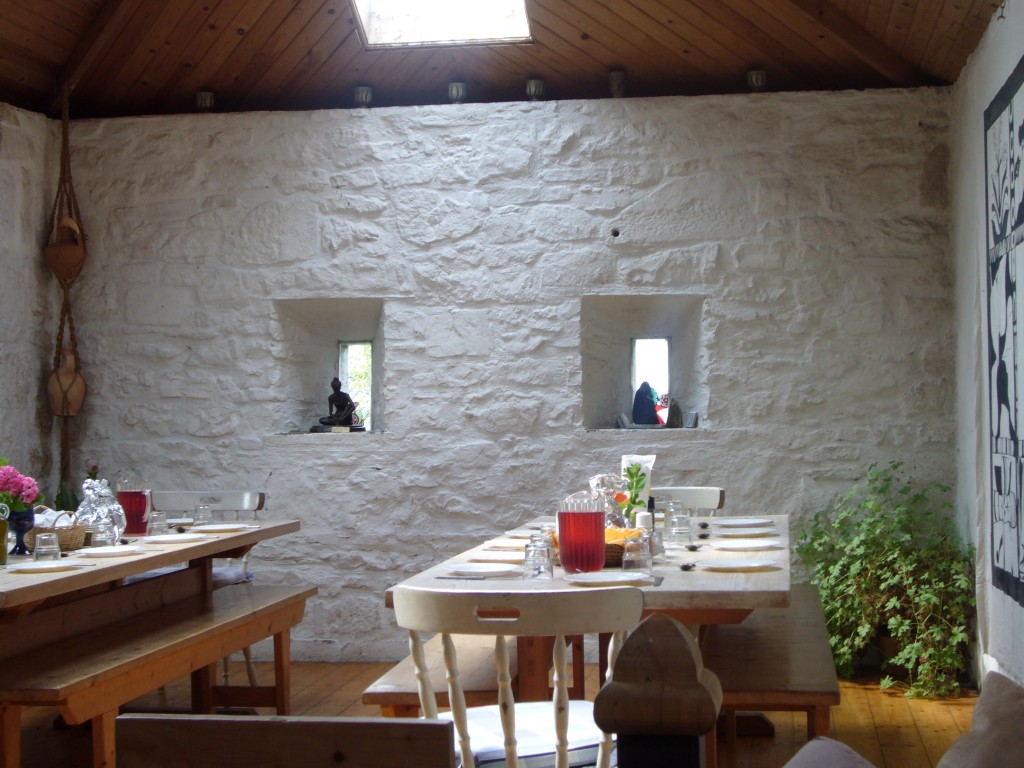 Tree-house, Studio & Forest Cabins
If you are interested in booking studios, artists apartments or cabins please email: shawbrook@gmail.com for rates and availability. You can check our online calendar for the most up to date information. Shawbrook studios and accommodation are available to artists in residence under their terms of agreement.